How does it works? : EEiL Biller:
You could consider EEiLBiller as a swiss knife. You can plug-it to any of your existing system and you could expect an even set of functionality with all its flexibility.

Consider the following image: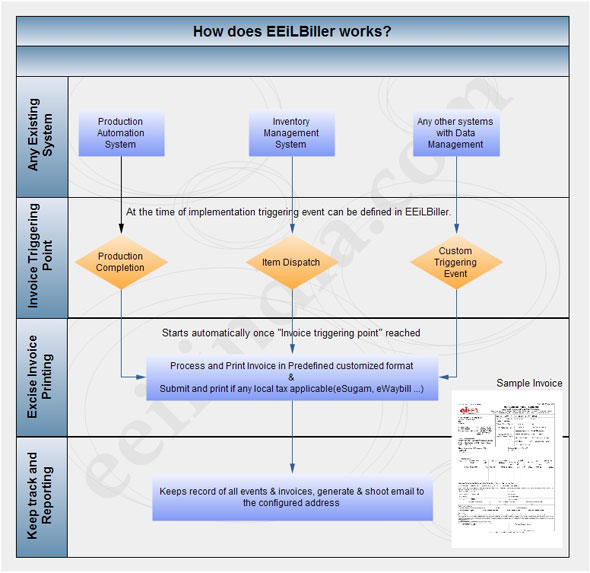 As mentioned in the image, EEiLBiller can merged with any system which is having Data Collections to perform automatic invoicing or else in cases where no database system available, EEiLBiller having the provision of manual billing option with all other discussed features.
The invoice triggering point varies with the existing system, the same can be determine and attach to the EEiLBiller at the time of implementation.
Implementation Process: